Seamlessly build fine-grained authorization systems at scale
Permify is a Google Zanzibar based open-source authorization service for creating and managing granular permissions in your applications and services.
Loved and Tested by Developers at
Say Goodbye to Scaling Bottlenecks/Hurdles
Permify is based on Google's Zanzibar, the same tech that let Gmail and Calendars deal with staggering trillion access checks. Set no limits on your scaling journey.
Zero-Trust and Least Privilege by Nature
Achieve Zero-trust and Least Privilege with an access control system that creates a natural linkage between your resources and access rights. No more role explosion.
Build Fine-Grained Permissions Without Hassle!
Create fine-grained permissions and policies using our flexible authorization language, without a steep learning curve or extensive development effort. Roles, hierarchies, and dynamic attributes are ready to go in seconds.
Exploring Google's Zanzibar
New to Zanzibar? Check out our resources to learn about the new era of authorization approach that developed at Google to implement a globally distributed authorization system for hundreds of its services, including YouTube, Drive, Calendar, Cloud, and Maps.
Permify in Action!
Jump-in and see how Permify works using your own set of rules, or start with our simple examples using our Playground!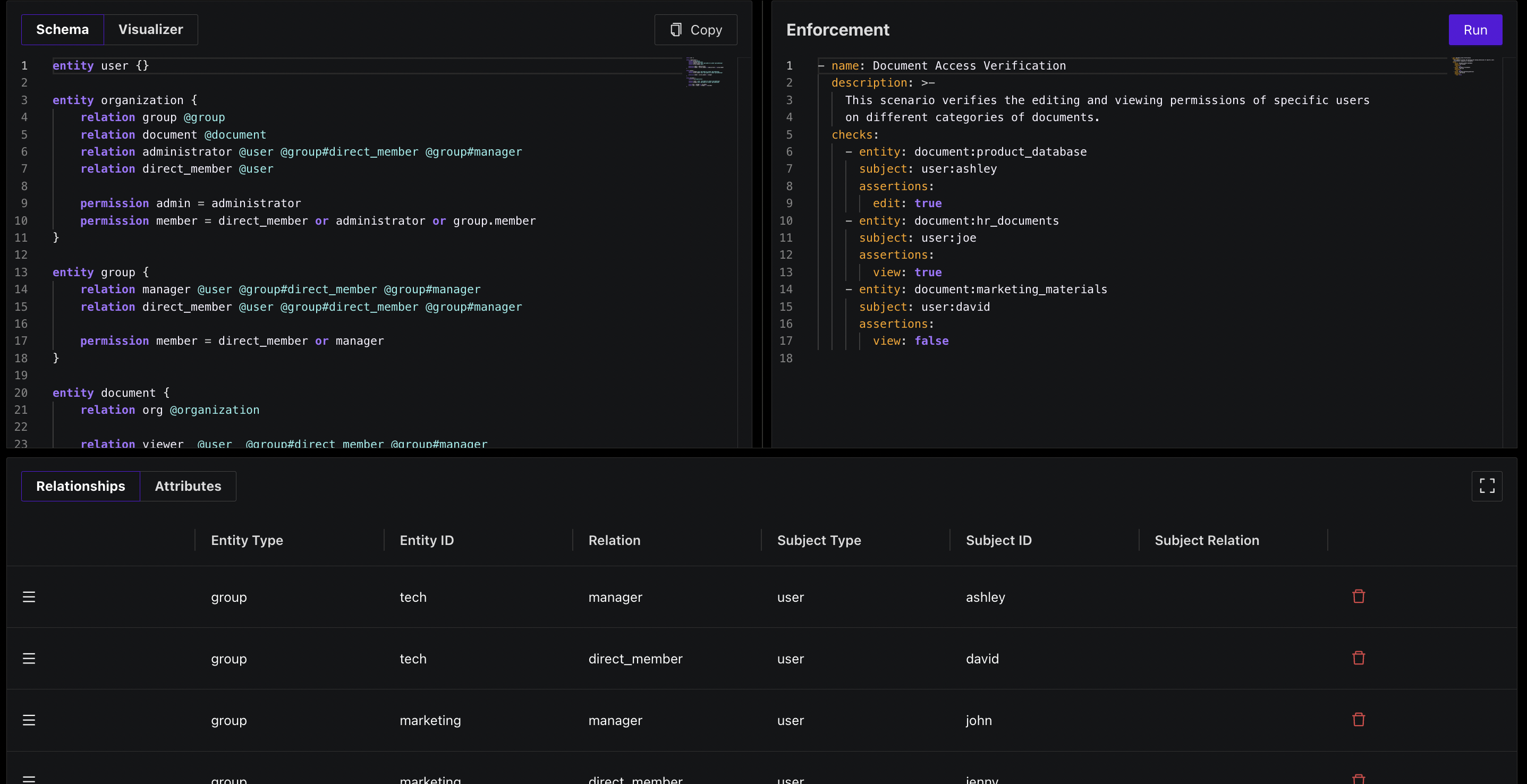 Learn the best practices for deploying & scaling your Authorization
Schedule a call with one of experts to explore best practices to build and scale your authorization and access control systems.
Schedule a Call